Backstreets Pub & Deli at 102 Earle St., Clemson, SC posted a paper sign on their door recently which said:
NO CONCEALED WEAPONS ALLOWED.
If you are such a loser that you feel a need to carry a gun with you when you go out, I do not want your business. Douchebag.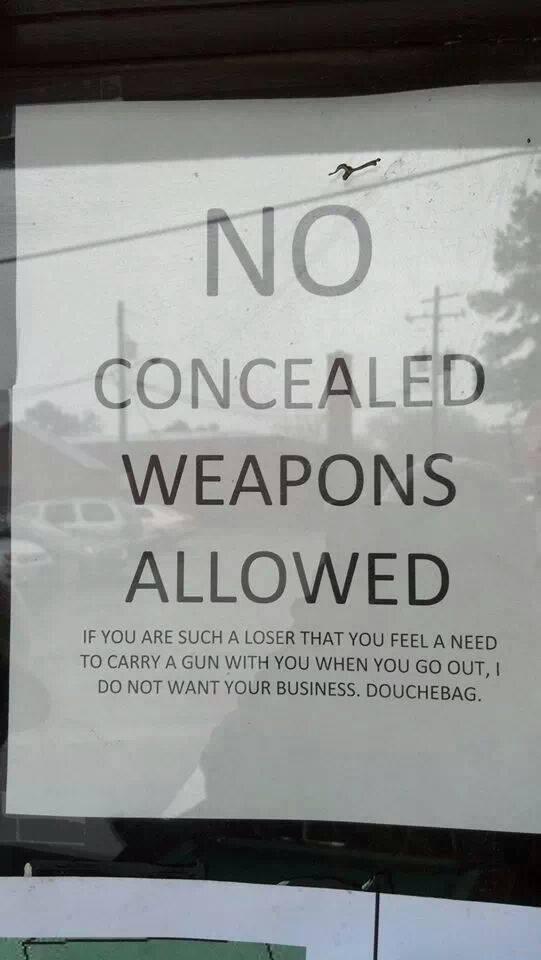 Later they replaced the sign with an official SC sign and apparently didn't see the need to call law-abiding citizens douchbags anymore.
Perhaps if you find yourself in Clemson you can let the owner Peter Matsko in Clemson, SC know who you believe is a douchebag in this situation.